Before starting suggesting stuff, be aware of your chosen skins. There will be given prototypes and .extraskin2 for only edit color. Color selections will be listed upon here so acknowledge people's "dibs" on colors.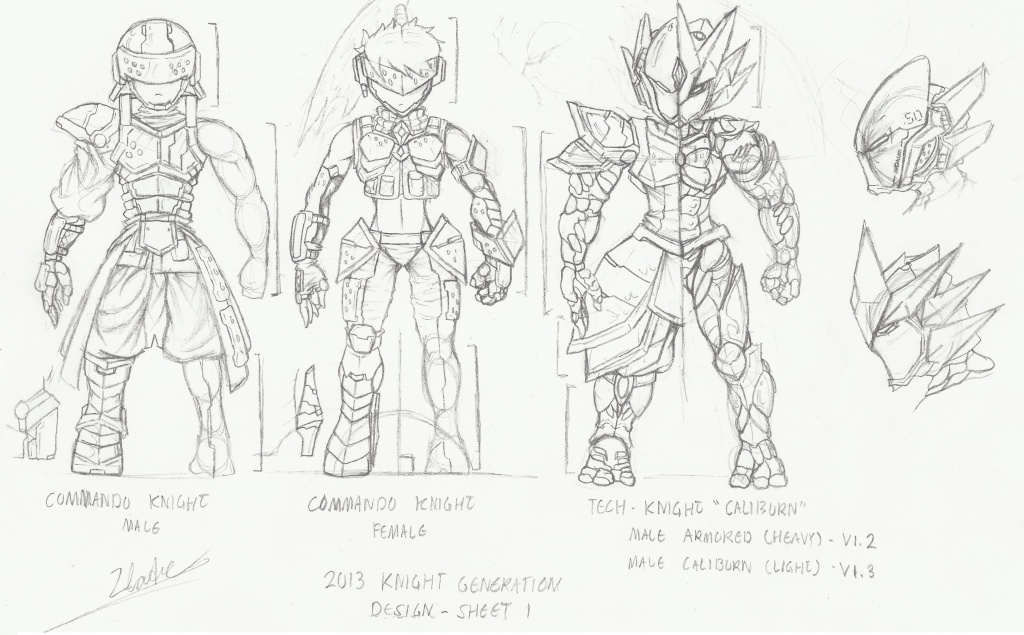 Trivia:
- Default main base colors for Commando are Jungle green.
- Trim colors for Commando is your chosen color.
- Commandos will now have a Insignia (Signature icon) of your choice.
- Commando Knights are based on modern military soldiers.
- Female Commando will not have a symetrical form of body (Android body in use)
- Tech-Knight is taken inspiration from
Haku-men (Blazblue)
,
Halo
, and
Warframe
.
- Tech-Knight will have two different selection types: Heavy and Light. (Armored/Caliburn)
- Tech-Knight's main base color(s) are Platinum and Black.
- Tech-Knights will have separate helmet style.
- Tech-Knight Caliburn's armor is still in unconfirmed body.
- Female Tech-Knight will be posted later. Still in progress of creation design.
Art styles are all developed by Zlade
Concept ideas are developed by Zlade
Design Sheet(s) are @ by Zlade